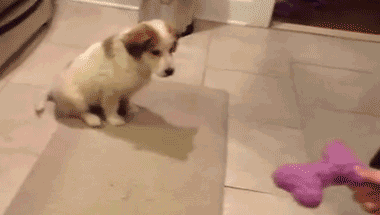 I feel that.
So, our old landlord found a new tenant for our old apartment. That means that we no longer have to pay for the month of July, which is the best news I've gotten in...I don't know. At least since the cancellation of Jersey Shore.
I lost my bra yesterday. Somewhere along the way to our workout class, my bra went missing. I completely forgot about this until this morning, and I was late to work after burrowing through bags of unpacked clothing to find a replacement bra. I'm still not sure of the exact location of my preferred bra, but will keep you updated.
We put an offer in on another house. Because the last one fell through. Which is not a rare case by any means. As for this house, I kind of love it. It's quirky and has old-fashioned moldings and windows, a cool spiral staircase, windows on the roof and a reasonably updated kitchen. But I'm realizing that it's possible for me to fall in love with an extremely wide range of houses. So, if we don't get it, whatever. There are always more houses. So many houses everywhere.
I applied and interviewed for a promotion at work. Interviews are the worst. Sitting in a room with a stranger, talking yourself up as if that's ever socially acceptable. As if you have so much practice talking about how awesome you are. Nobody likes people who do that. Except for in job interviews. Then it's totally fine. Anyway, I figure it was worth a try. I also got what they're calling a second interview on Friday. Second interview? I feel like I spent all of my bragging juices up on the last one!
Speaking of Jersey Shore, do you know people who seem to wish that their life was like that show? What I mean by that is, they have problems, or "beef," if you will, with a plethora of individuals. So many individuals and problems with these individuals that you can't even keep them straight anymore. And it puts a pretty big damper on any sort of social gathering you might want to plan in the future. (Such as a housewarming party? Is that wishful thinking? Probably.)
It's diabolical behavior, this having problems with peeps. If someone bothers me, I just, you know, walk away from that person. Just like I would a bush full of bees. If this person is somewhere that I am, I don't let it ruin my whole entire night/week/LIFE. And I definitely wouldn't get mad at the person who invited me to this gathering for not considering my current drama-related dilemma that I undeniably brought upon
myself
. What is it with these people. Having problems. With people.
Anyway. It feels like Friday, but it's not. I want to have a brownie, but I don't. And that's life, I guess.